- Advertisement -

Bitcoin and Shiba Inu have outperformed the Nasdaq 100 index in Q1 2023
Bitcoin increased by almost 70% since January while Shiba Inu increased by 32% in the last 90 days
---
Popular cryptocurrencies such as Bitcoin and Shiba Inu have outperformed the Nasdaq 100 index in Q1 2023. The Nasdaq 100 index, which measures the growth of the technology sector, plummeted by 30% in 2022. However, in 2023 it has started on the front foot and is up by nearly 17% in the last three months.
On the other hand, Bitcoin beat technological stocks this year by jumping nearly 70% since the start of January. Bitcoin was trading at $16,581 on Jan. 1, 2023, and reached a high of $29,124 on March 30. That's an uptick of approximately 70% in the last three months and is 53% higher compared to the Nasdaq 100.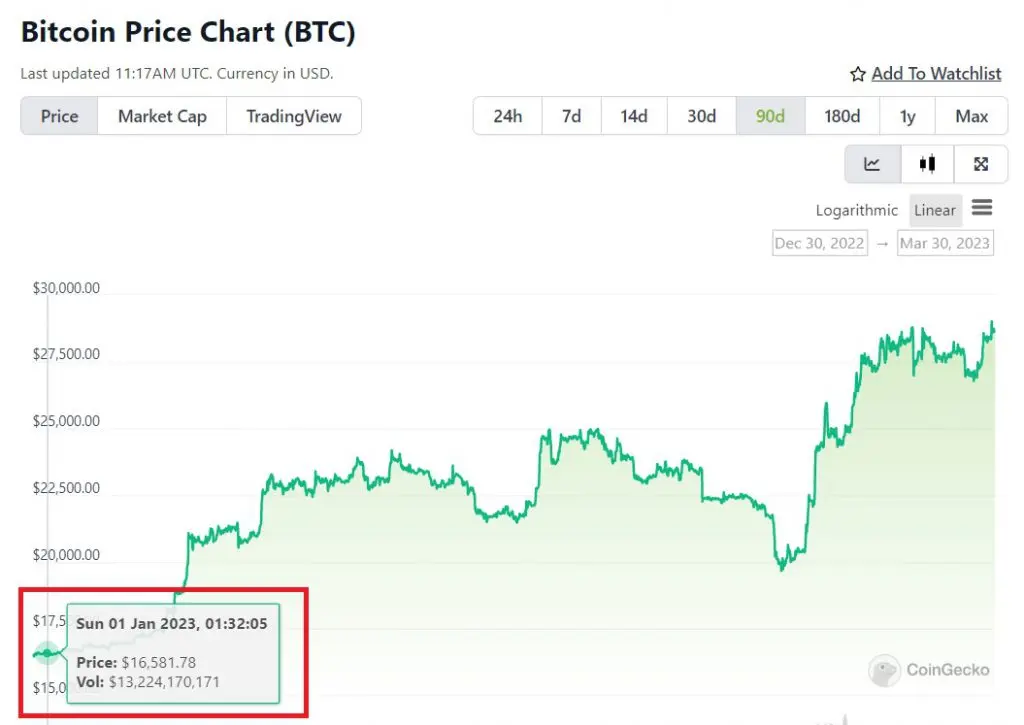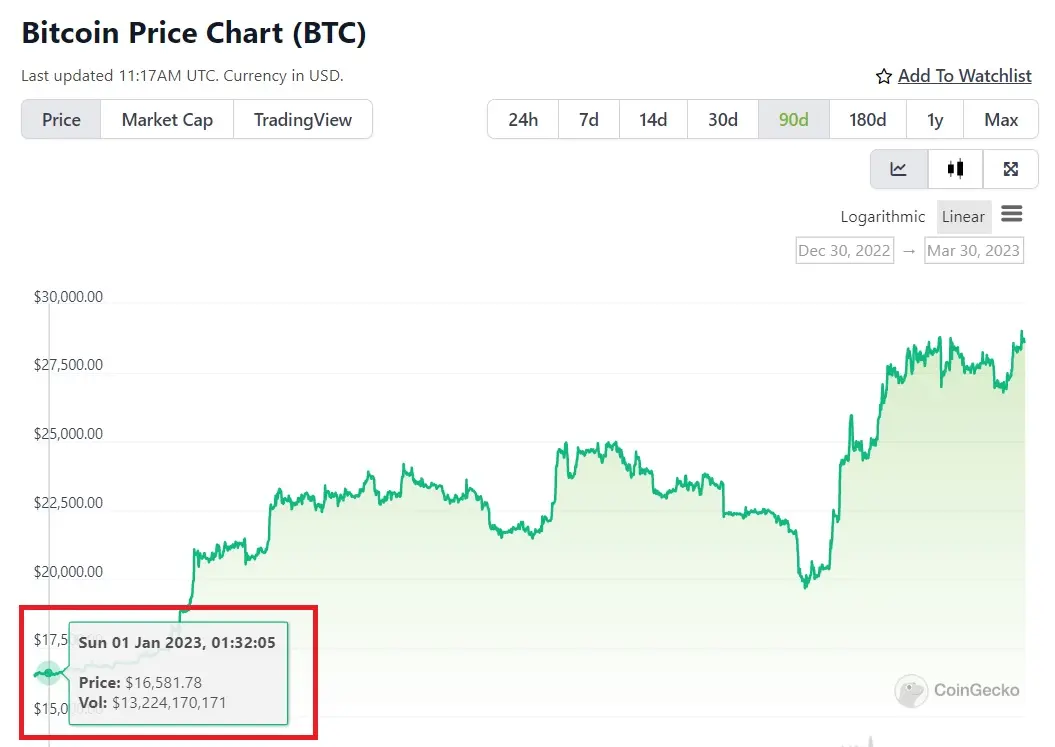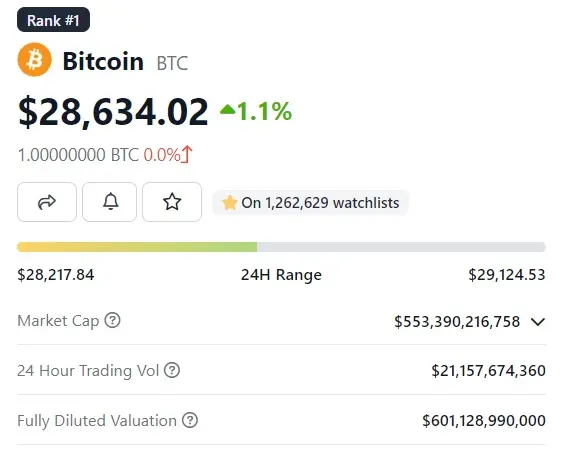 Additionally, Shiba Inu was trading at $0.00000810 (five 'zeroes') on Jan. 1 and jumped 77% up until mid-February. However, Shiba Inu retraced in price and traded at $0.00001068 on Thursday. Therefore, Shiba Inu is up nearly 32% in the last 90 days and is 15% ahead in returns compared to the Nasdaq 100.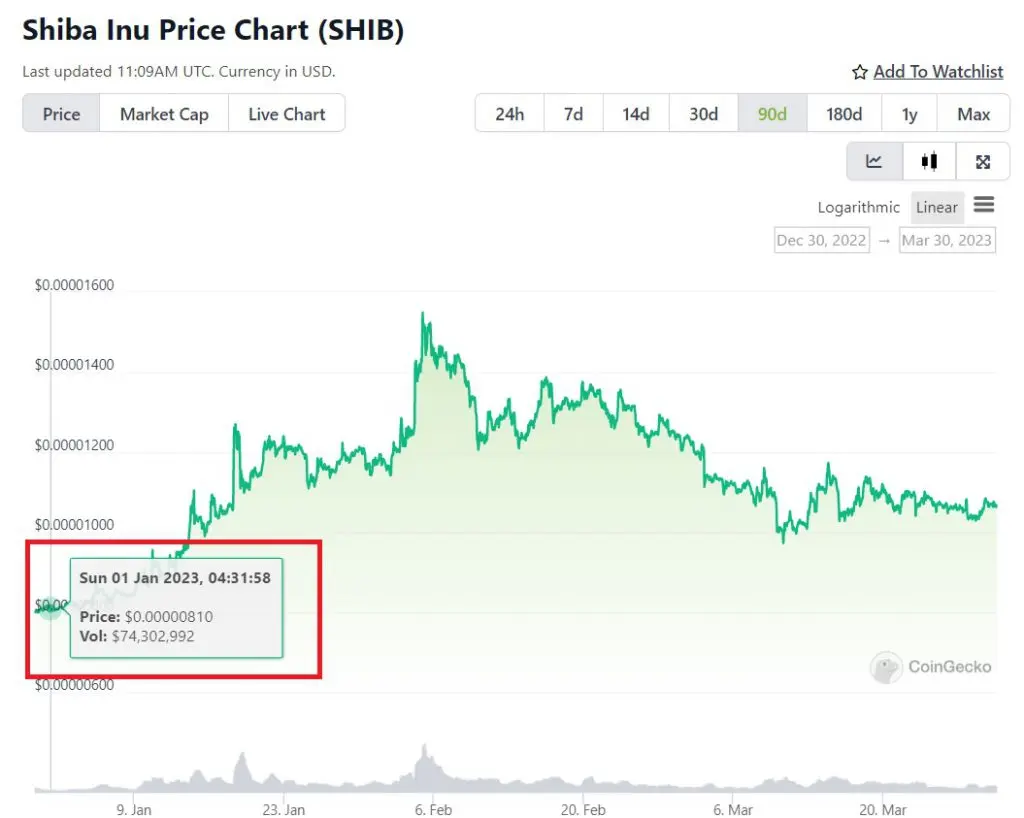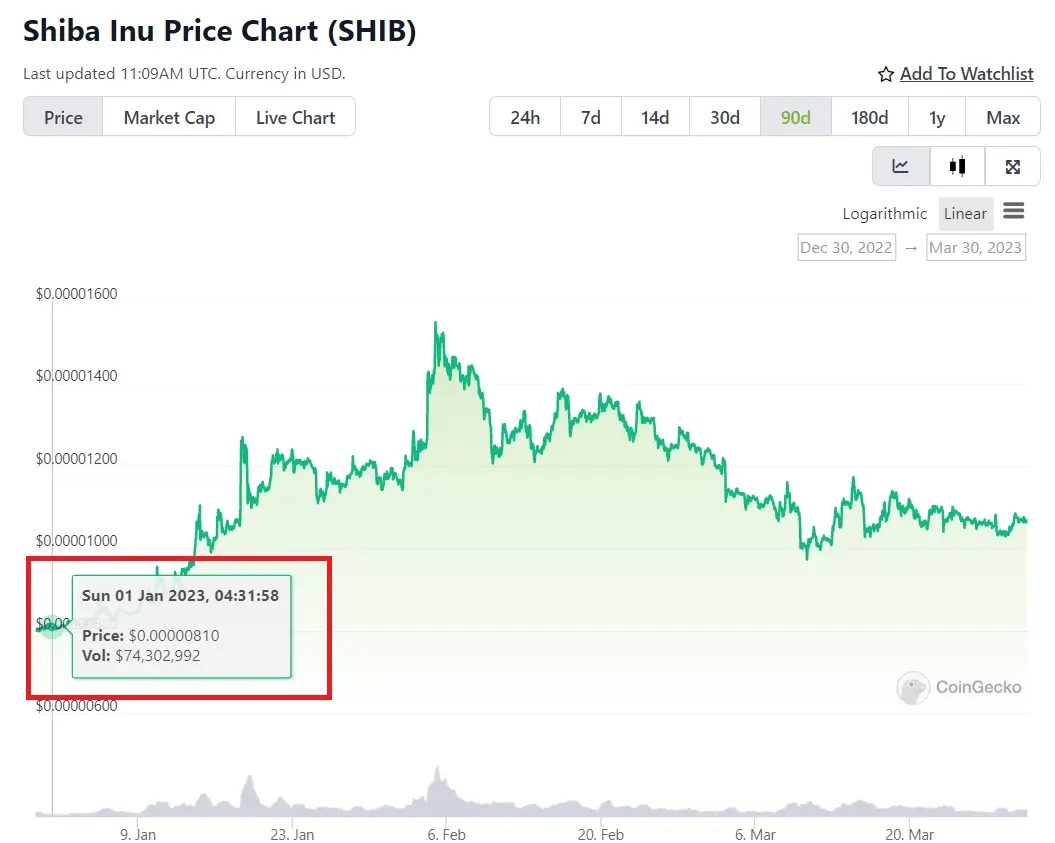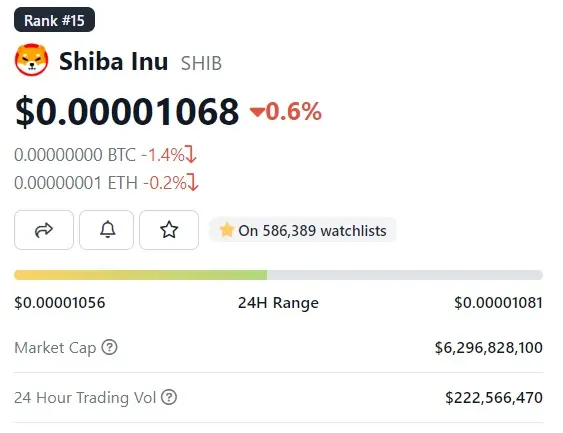 The crypto market's rally in March caught the attention of many investors as stock markets tumbled due to the banking crisis. Silicon Valley Bank and Signature Bank closed down while Bitcoin and other cryptocurrencies went up in value.
Both Bitcoin and Shiba Inu rallied hard in 2021, making investors earn handsome profits. While Bitcoin reached its all-time high of $69,044 in November, Shiba Inu reached its ATH of $0.00008616 in October. Both cryptocurrencies dipped in 2022 due to the bear markets and are delivering decent returns to investors in 2023.
Now that Bitcoin and Shiba Inu have beaten the Nasdaq 100 in Q1, the same cannot be said for the rest of the year. If a recession hits the markets, things could change quickly as the crypto markets would face a recession for the first time. This is because cryptocurrencies are typically more volatile than traditional stocks and are often affected more by external factors.
In conclusion, while Bitcoin and Shiba Inu have delivered impressive returns in the first quarter of 2023, it remains to be seen if this trend will continue for the rest of the year. The crypto markets are still relatively new and untested, and investors should proceed with caution and conduct thorough research before investing.