- Advertisement -

FILVC is an invite-only event where investors invest in Web3 startups.
Filecoin's DeFi ecosystem is growing with the help of GLIF's Infinity Pool.
---
Filecoin Hosts Second FILVC Event and Launches Virtual Machine
Filecoin, the decentralized cloud storage network, recently announced that its Virtual Machine is now capable of deploying smart contracts. This feature will enable developers to store, provide, and build on the network.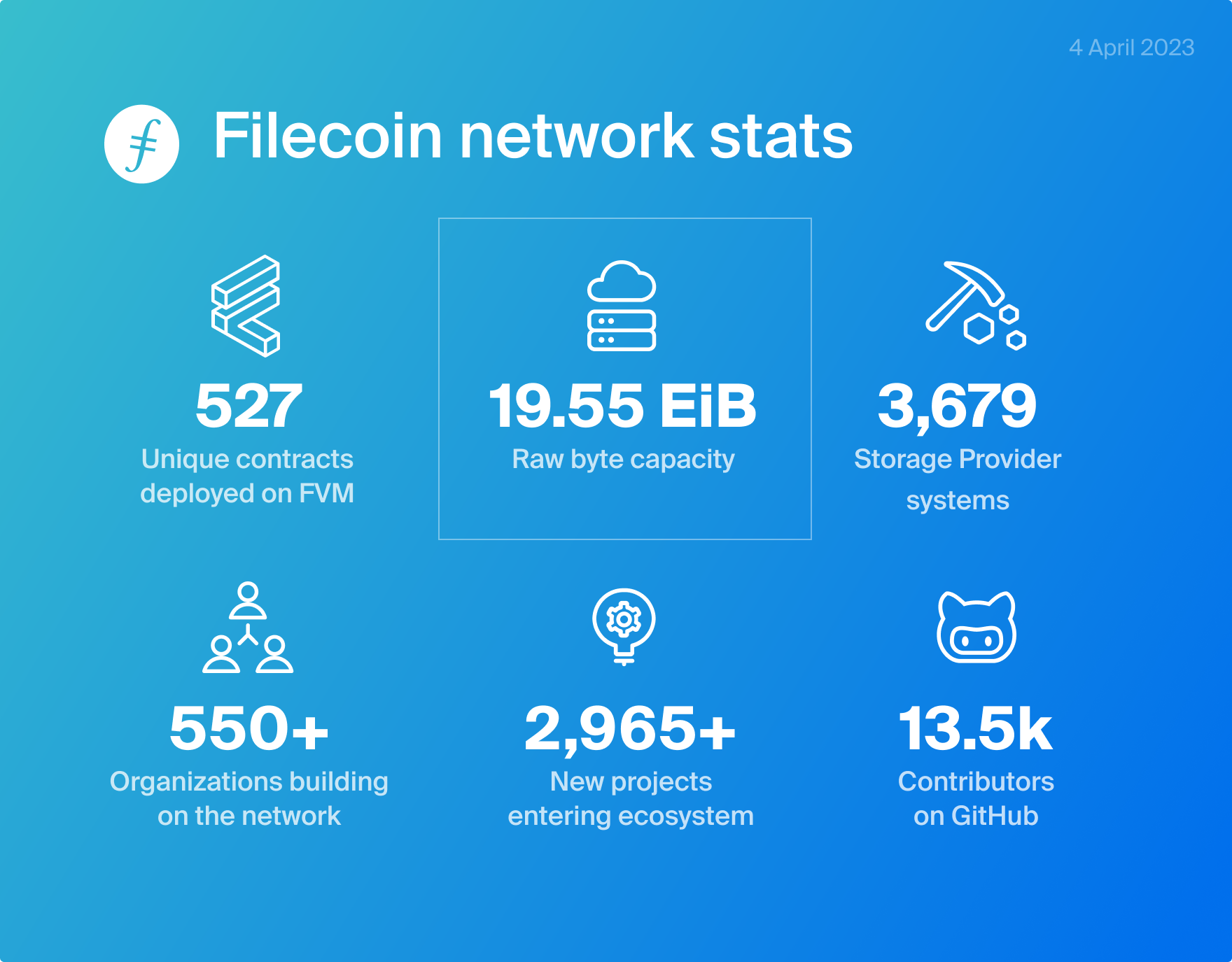 In March 2023, Filecoin hosted its second FILVC event where 25 startups pitched to over 800 investors, presenting their innovative solutions and projects in the Web3 space. In this invite-only event, some of the leading investors invested in the strongest startups in the field.
FVM Imaginarium: Cross-chain Interoperability and Energy Validation Process
Filecoin has taken a significant leap forward in cross-chain interoperability with the launch of messaging and token bridging solutions by Axelar and Celer Network. These integrations enable seamless communication and asset transfers between Filecoin and 30+ other leading Web3 chains.
Additionally, the Filecoin Green team is currently working with over 400 Miner IDs to validate their energy use and prove Green storage provider operations. Storage providers such as DCENT, SXX Future, and PikNik have all recently completed the validation process and have received the Gold, Bronze, and Silver sustainability claim tiers, respectively.
Filecoin's Growing DeFi Ecosystem and Juan Benet on The Charlie Shrem Show
Filecoin's DeFi ecosystem is growing with the help of GLIF. Recently, GLIF announced the opening of the Infinity Pool – the first non-custodial, fully automated leasing pool for Filecoin. Juan Benet, the founder of Filecoin, recently appeared on The Charlie Shrem Show to discuss IPFS and Web3. They discussed the goals of IPFS, the potential of blockchain adoption, and how it could impact daily life.
Filecoin has been making significant progress in the Web3 space with its innovative solutions and projects. Its Virtual Machine's capability to deploy smart contracts and the recent FILVC event has opened up new opportunities for developers and investors. The network's focus on energy efficiency and sustainability, along with cross-chain interoperability solutions, strengthens its position in the market.